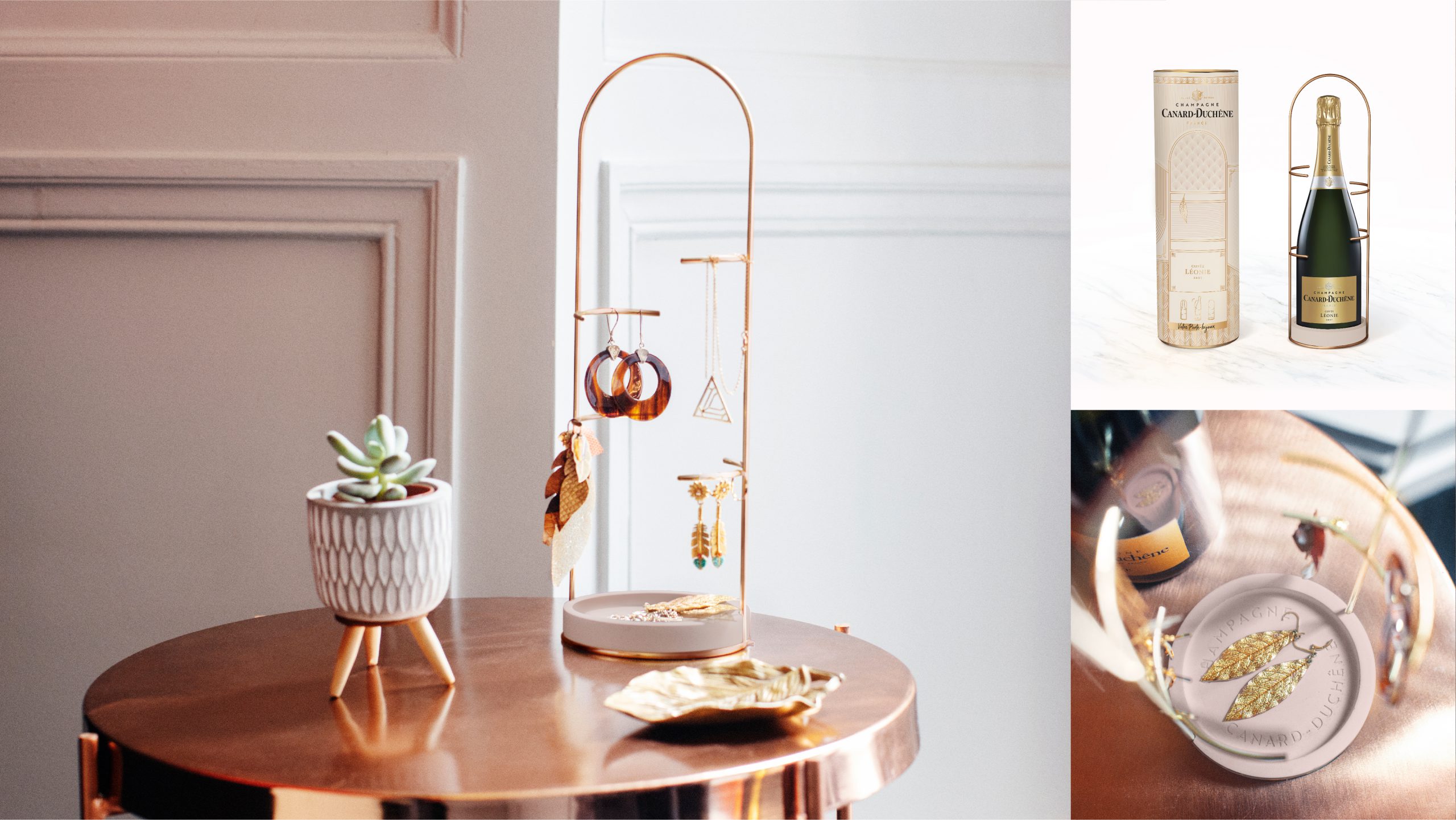 Champagne Canard-Duchêne – founded in 1868 – chose Lonsdale to create its special end of the year box.
The agency designed a special jewellery case for Cuvée Léonie, co-founder of the brand; an elegant and original opportunity to pay tribute to the creative spirit of Léonie Duchêne, and to embody the brand in an everyday object giving it a second life.
This special end of the year box is available for sale exclusively at Nicolas in France, and at international wine merchants.