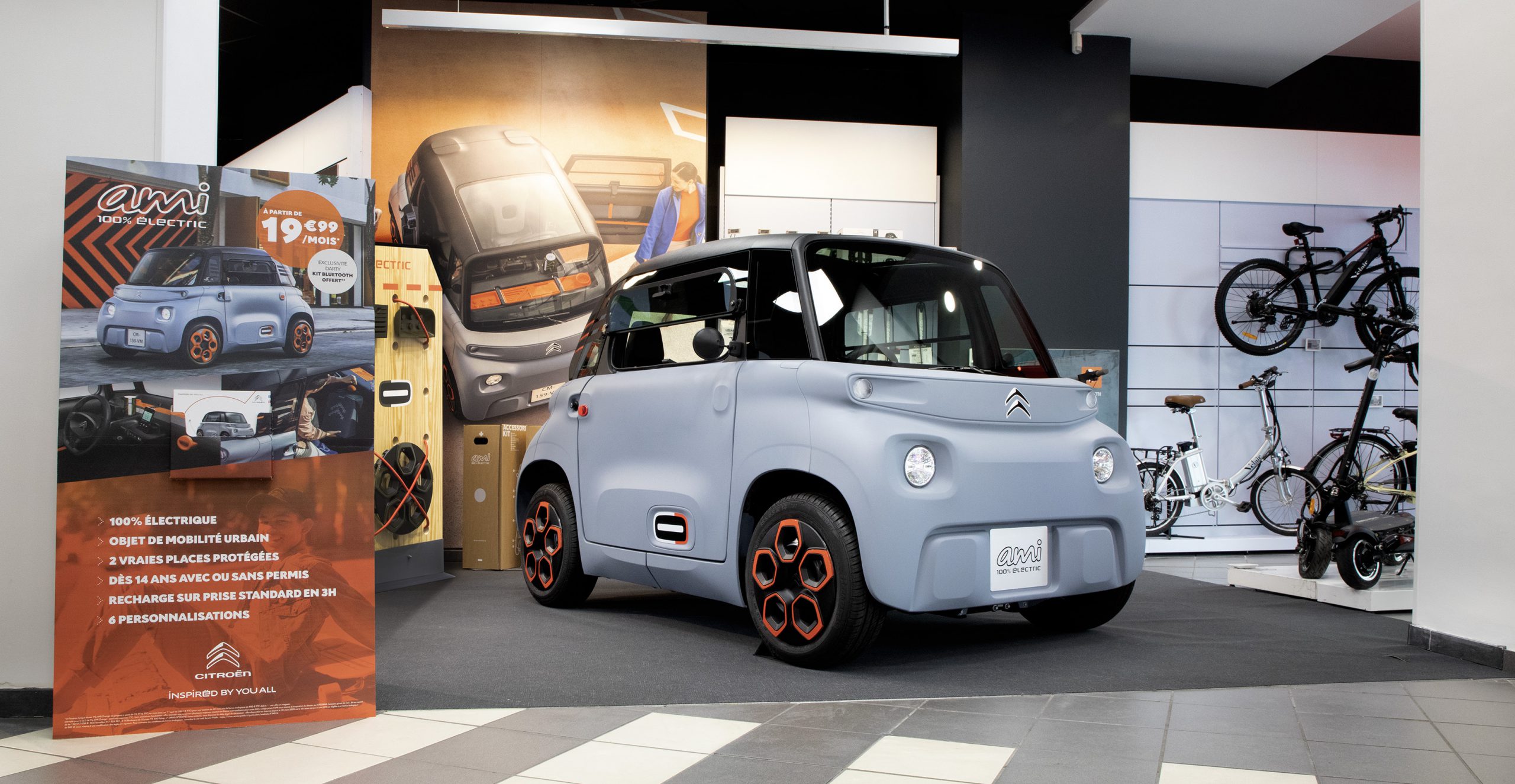 To accompany this unprecedented launch in the Fnac Darty network, our retail teams have imagined a point-of-sale device that is accessible to all. And innovative! Just like Ami. Inspired by assembly sets, we designed customizable and easy-to-assemble pop-up stands for a fun merchandising and packaging experience that showcase the customization accessories and lifestyle products.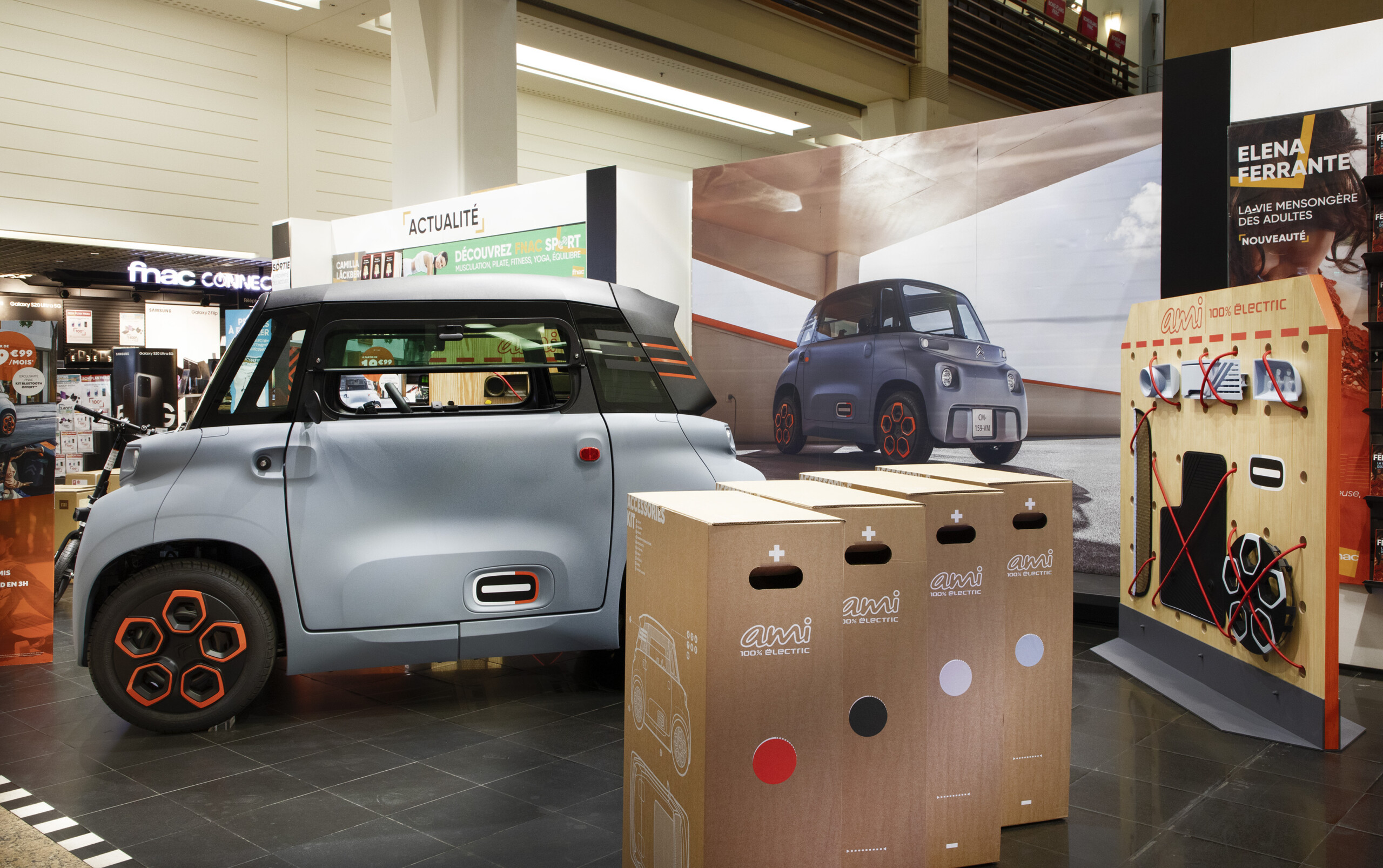 A strong identity
Breaking away from the usual mechanical codes and playing with materials (wood and metal) and colors (orange) to bring a playful and quirky spirit.
Customizable merchandising
Building on the image of an accessory box that opens, our retail team created pierced wooden panels to display the various customization accessories and lifestyles products that come with Ami. With a front view and attached by Brandenburg-end tensioners, they give customers the impression of being in front of an assembly toy set.
The packaging of the customization kits was also built on this idea of an assembly game box. The use of raw cardboard with an almost technical layout of Ami casts the customer's imagination into the assembly game universe.
Compact and agile
The pop-up format fits everywhere, can be installed by any- and everyone within an hour, and is infinitely reusable.