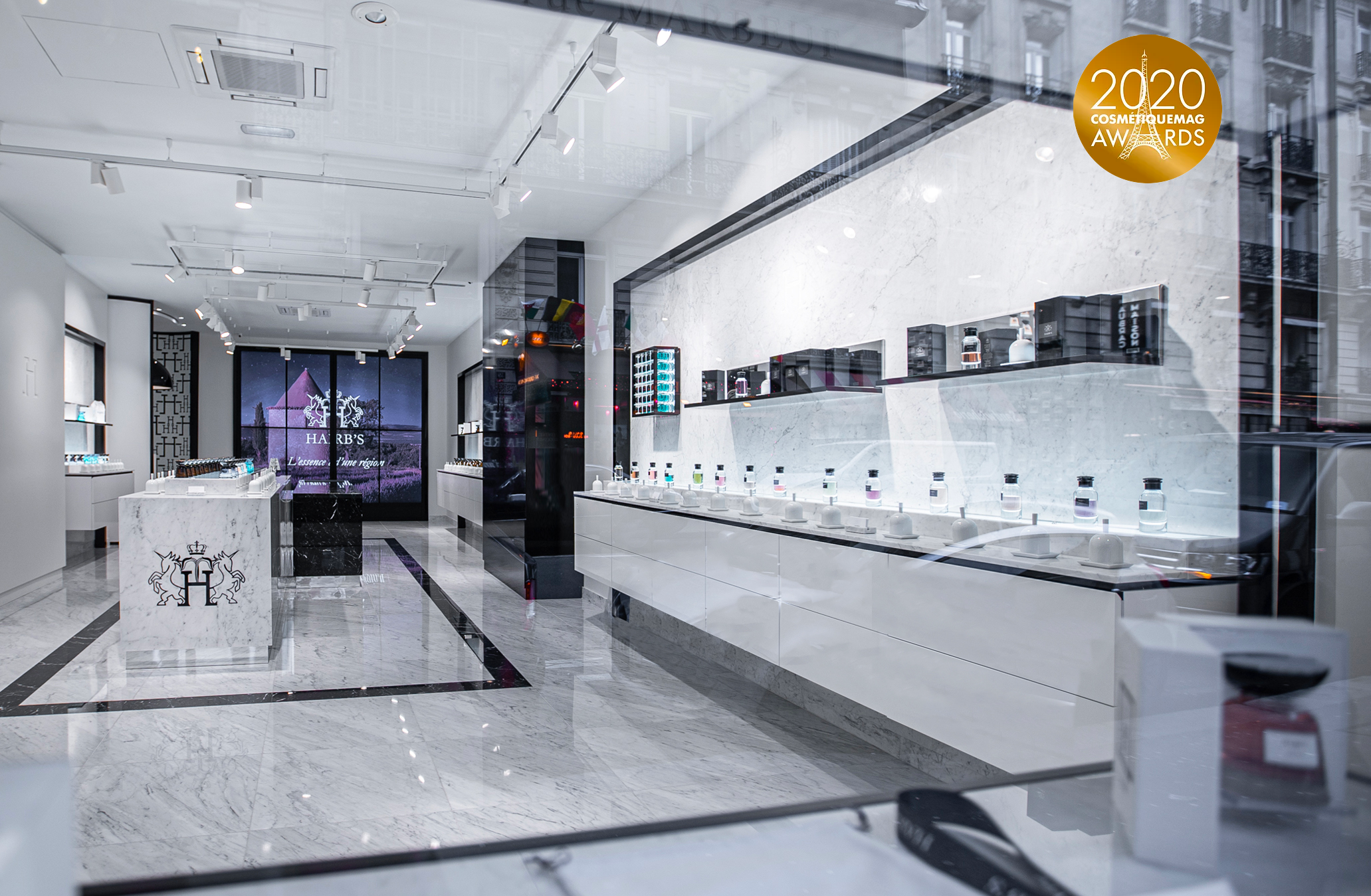 ? ? 

HARB'S, the niche perfume brand, along with Lonsdale, wins Bronze Prize at the Cosmetiquemag Awards 2020 for its store concept!
At 38 rue Marbeuf in Paris, the agency has created a unique and elegant concept around a premium experience and personalized service rituals. Step into a sphere of sobriety and elegance: a black and white marble backdrop, contemporary furniture and meticulously configured lighting, carefully chosen to showcase the vials and fragrances
From outside, the large windows offer a glimpse into the interior of the boutique. A large marble central isle welcomes visitors and invites them to discover the various collections of the house. The fragrances are presented on a tailored alter, delicately designed by Lonsdale. A structure consisting of multiple backlit perfume bottles beautifully displays a diversity of juices and perfumes. Then the eye is drawn to the back of the store, where a single-story wall of screens reveals the secrets of the origin and manufacture of fragrances.
Not too far away is an alcove that encloses a giant perfume bottle, a unique piece from the collection.
To access the VIP lounge, you traverse the black marble staircase to the lower level where a more cocooning and warmer world opens onto the preparation laboratory.
Discover the concept and the photos below: