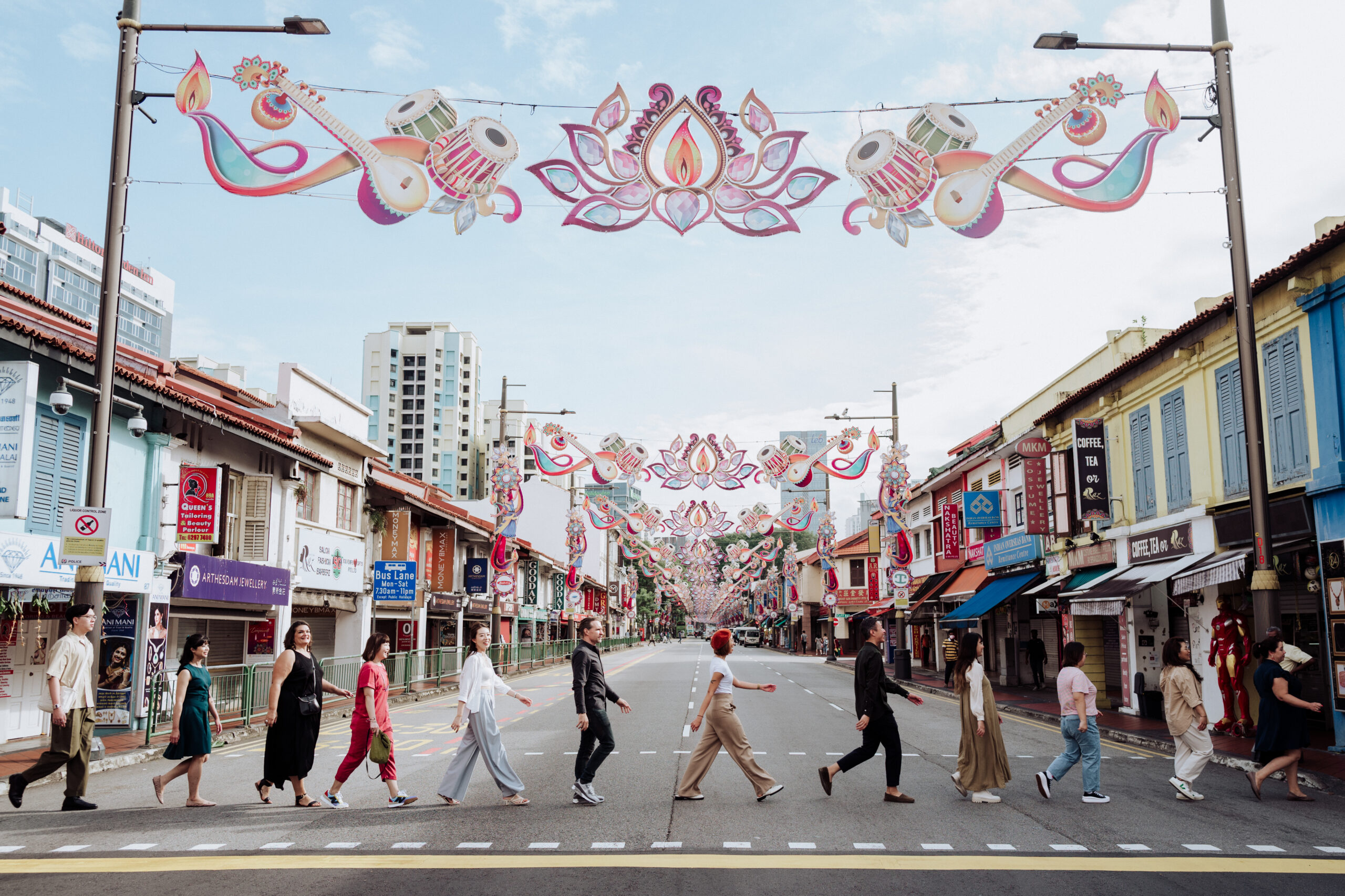 With the acquisition of Why? Brand Design agency in Singapore, Lonsdale is consolidating its international footprint.
This strategic acquisition marks a new phase in Lonsdale's ambitious expansion plan and confirms the company's desire to develop an integrated hub by major geographical area. After Paris and its hub dedicated to Europe, this direct presence in Singapore enables the company to serve the entire Asia Pacific zone, a key region for many of its international customers such as Bel, L'Oréal, Sanofi and Lagardère Travel Retail.
A full-service brand consultancy and design agency, Lonsdale now has 250 talents and a  turnover of €30 million in 2022, 25% of which outside France (Asia, Middle East), with the goal to reach 40% by 2025. Cécile Ayed, Managing Director of Why? Brand Design, who previously led the commercial teams of Landor, Saguez & Partners and InProcess, joins Lonsdale's board as Partner.
For Frédéric Messian, President of Lonsdale: "This hub in Southeast Asia gives us a fine understanding of the cultural nuances and transformation challenges of this key region. The integration into the Lonsdale collective of Why? Brand Design – 37 employees of 11 nationalities -, aims to enrich our global approach to design and our business-minded creativity."
For Cécile Ayed, Managing Director of Why? Brand Design: "Singapore has bounced back particularly well after the pandemic, consolidating its position as a regional hub. We are seeing more multinationals setting up their HQ's and R&D Centers in Singapore. Joining Lonsdale, with its strong European heritage, will allow Why? Brand Design to better serve its customers, by giving them access to new expertise from Corporate or Retail. It is also a direct connection to Innovation teams and the creation of a seamless strategic planning."
For Jocelyne Henri, Partner, International Director at Lonsdale: "The strategic goal of this new organization is to improve the service that we can offer to all our global customers. We share the same culture of excellence, now working as one team across the world. This seamless and agile model meets the expectations of our customers."
Founded in 2010 and directed by Cécile Ayed, Why? Brand Design has a portfolio of international clients such as Unilever, Heineken, L'Oréal, but also local and regional clients such as Marico, F&N, or Singapore's largest supermarket chain NTUC FairPrice. With this strategic move, they will benefit from all of Lonsdale's complementary expertise beyond consumer branding (corporate branding, retail and architecture, activation, digital, audiovisual production). Lonsdale's main customers include brands such as L'Oréal, Renault, Nestlé, Bel, Sanofi, Cordier, Les Bienheureux, Lagardère Travel Retail, Crédit Agricole and Lesieur.