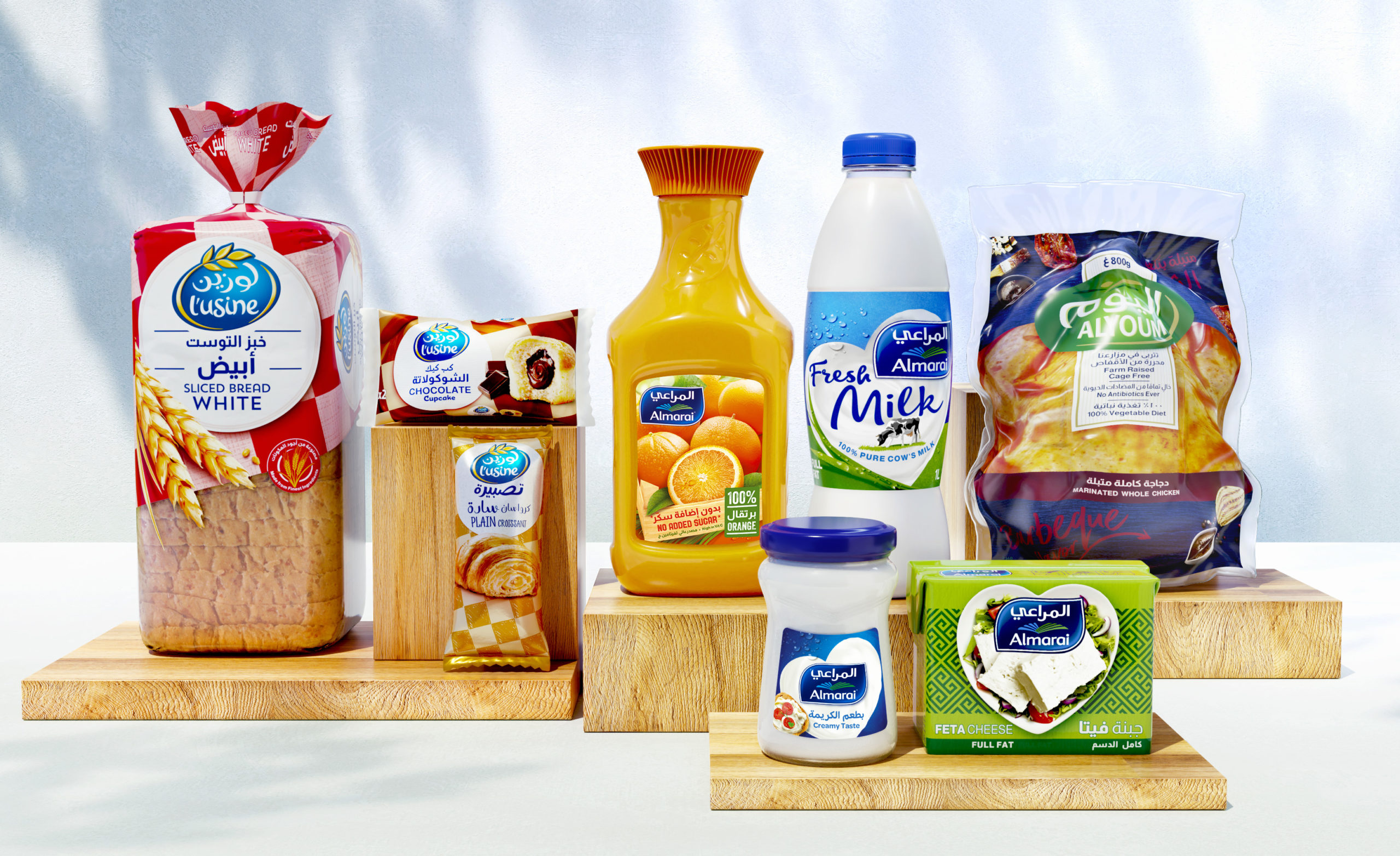 Following an international competition, the Almarai group chose the branding and design agency Lonsdale to rethink the packaging ranges of its 4 product brands, which include around 400 references in total. With an already strong presence in the ultra-fresh, fruit juice, poultry and bakery segments, Almarai wanted to reinforce its position as a regional leader through new, unique, meaningful and memorable packaging.
A project carried out with great agility and in close collaboration
"Throughout an entire year, our teams worked together closely and skilfully on both a strategic and a creative level. For each of the brands, Lonsdale has created a unique visual territory in line with new consumer expectations centered around health and naturalness. In addition to this visual makeover, Lonsdale has developed lasting brand assets, suited for all types of media," stated Hussam Abdulqader, Chief Marketing Officer of Almarai.
To better meet the needs of increasingly health-conscious consumers and add a strong emotional dimension to each of its brands – Almarai (dairy products, fruit juices and cooking aids), L'Usine (breads, salty snacks and pastries), Alyoum (fresh, marinated or pre-cooked poultry) and Albashayer (the group's latest value brand of dairy and poultry products) – Almarai decided to challenge each segment's traditional codes. As such, Lonsdale built a unique visual identity for each brand, communicating its emotional benefit.
Giving value to the group's brands
Jocelyne Henri, Partner – International Director at Lonsdale shares her thoughts on the project: "This was a fascinating subject, which, due to its scope, its richness and its diversity, allowed us to fully immerse ourselves in this region of the world. With their already leading positions, the company's product brands are now equipped with new visual identities that have a real and strong shelf impact and invite consumers to discover the world of each brand."
***
About Almarai: Founded in 1977, Almarai Company is the world's largest vertically integrated dairy company and the region's largest food and beverage manufacturing and distribution company. Headquartered in the Kingdom of Saudi Arabia, Almarai Company is ranked as the number one FMCG Brand in the MENA region and is market leader in all its categories across the GCC. With more than 40 years of sustainable growth, Almarai Company continues to provide nutritious and healthy products to consumers of all ages with its growth stemming from its bedrock principle, "Quality you can trust". In addition to its high-quality dairy products, Almarai Company has diversified its product portfolio to include juices, bakery, poultry and infant formula under the brand names Almarai, L'usine, 7DAYS and ALYOUM. Almarai Company has successful joint ventures with Chipita and PepsiCo.
In 2019, Almarai Company reported net income of SAR 1.8 billion on sales of SAR 14.35 billion. For more information, please visit the Almarai Company website: http://www.almarai.com