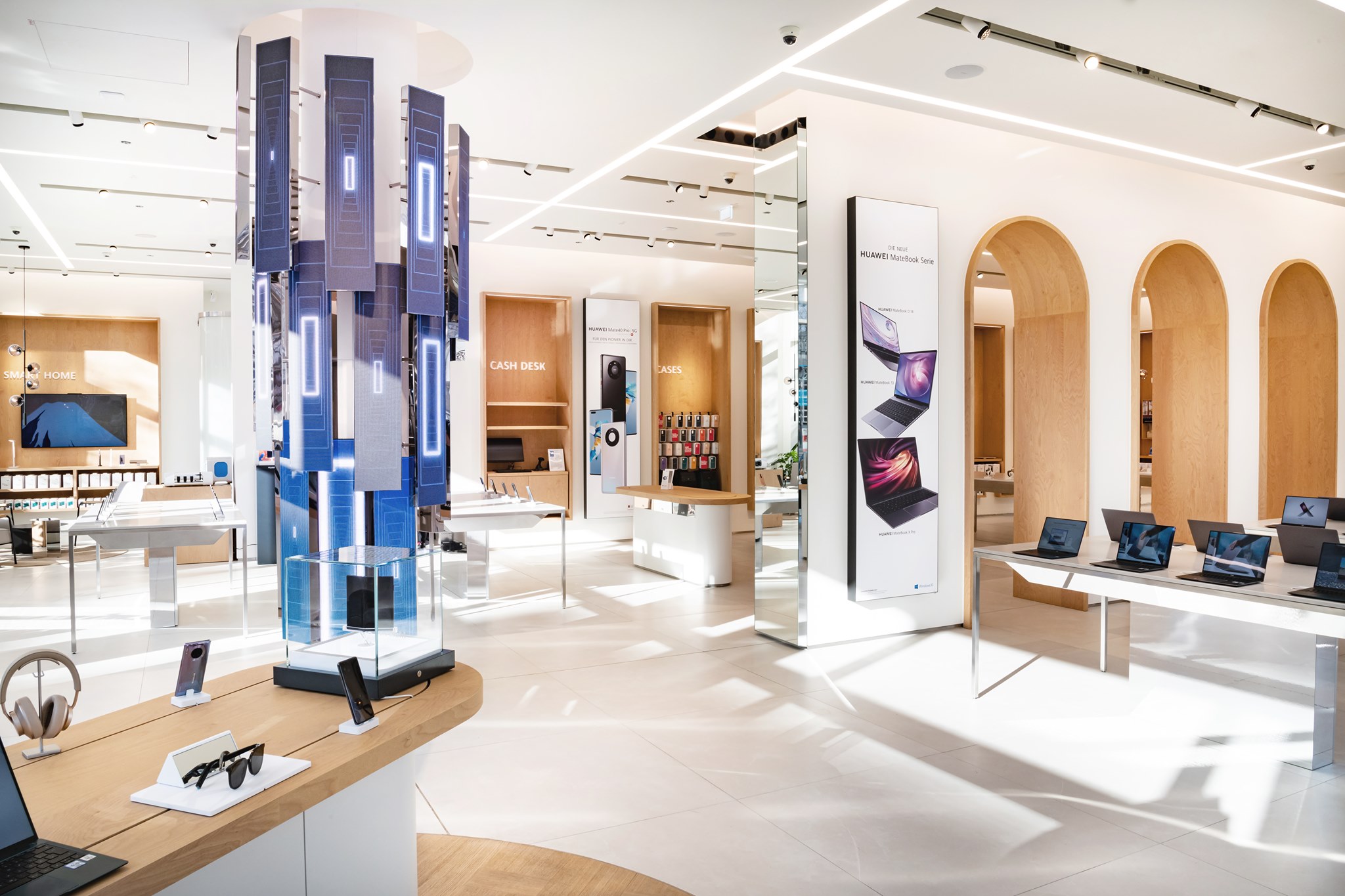 Only one year after its inauguration in Paris, Huawei continues its European adventure and renews its trust in the branding and design agency, Lonsdale, this time for its new Berlin flagship store.
Imparting it with identifiable brand codes, all whilst adapting to the local culture, it was once again the agency's mission to create a real place of experience and commitment.
Formerly inspired by typical Parisian architectural styles – Versailles parquet, moldings, arches – the Retail and Architecture teams adopted the Berlin style for the German flagship store.
This translates into iconic design codes, which will serve as markers and will be found from one site to another, like the reinterpreted "chandelier", creating a dynamic loop designed by the agency especially for Berlin, in the extension of the blue stained-glass windows of the souvenir church, adjoining the shop. The arches and wooden materials bring softness to balance more refined lines – a duality that refers to the alliance between technology and art, an integral part of Huawei's identity. A selection of furniture and the variety of materials used, give a dint of local heritage, in this case Bauhaus.
The customer experience is enhanced through interactive activities within each of the product categories.
The opening of Huawei stores continues in Europe. Paris, Berlin, where next?