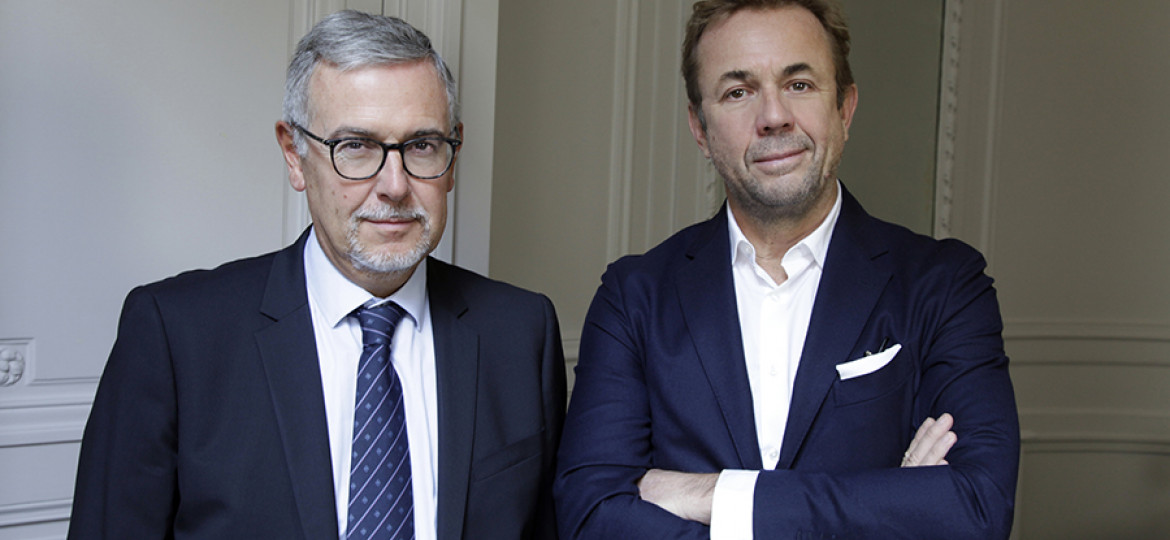 Previously Chief Financial Officer and General Secretary of the McCann Group in France, Gilles Portail joins Lonsdale as Managing Director in charge of Finance. He is therefore in charge of optimizing the organization, and he joins the Management Committee led by Frédéric Messian.
During a professional journey of many years, mixing consulting and finance in international projects, Gilles has always evolved by feel in creative worlds to contribute to all aspects related to finance, and where he has developed strong skills of adaptability and inter-cultural management.
For Frédéric Messian, president of Lonsdale: "The experience of Gilles Portail working for the general direction for major design and communication groups in France and abroad will enable us to optimize the day-to-day running of the agency and accelerate the implementation of production."
A graduate of ESSEC Business School and an MBA from The Chinese University of Hong Kong, Gilles Portail began his career in 1989 as Controller at Christian Dior Couture, before joining Arthur Andersen & Co. as Mission Leader, then Ogilvy & Mather as Financial Controller.
He then joined Landor Associates in 1995, where he was responsible for financial management, HR, IT, legal and European responsibilities and to manage financial teams based in France and abroad.
In 2004, he joined Young & Rubicam. Group as the CFO / COO's right-hand man and coached the finance team in EMEA including Europe, the Middle East and South Africa. Then in 2009, Gilles Portail became the CFO of Cortix- a company listed on Alternext operating in 6 countries.
In 2010, he joined McCann Worldgroup where he was CFO and Secretary General of the McCann Worldgroup. He supervised the financial, HR, legal and general services teams of the McCann Group in France.
Finally, he was in charge of Finance as Chief Financial Officer. He will contribute to financial, legal, commercial and real estate matters. and general administration.
Photo credit : Cécile Gabriel